RIPE
ist eine der 5 RIRs. RIPE = Réseaux IP Européens, es ist eine collaboratives forum für alle, die mit wide area IP Netzwerken zu tun haben.
1989 als Community gegründet
RIPE NCC
The Réseaux IP Européens Network Coordination Centre (RIPE NCC) is an independent, not-for-profit membership organisation that supports the infrastructure of the Internet through technical coordination in its service region.
LIR
LIRs sind Local Internet Registries, also Mitglieder des RIPE
RIR
Regional Internet Registry
IETF
IANA
Internet Assigned Numbers Authority
Kurzer Rückblick …
Quelle: http://www.ripe.net/lir-services/training/e-learning/internet-administration/internet-administration-1.html
Die erste Internet Registry war ein Mann und sein Notebook :=)
Die IANA wurde als erste globale Registry eingesetzt.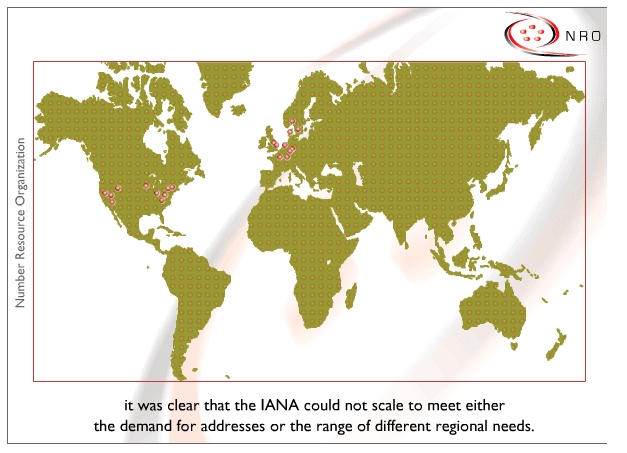 IANA konnte aber nicht skalieren und so wurde die RIRs eingeführt.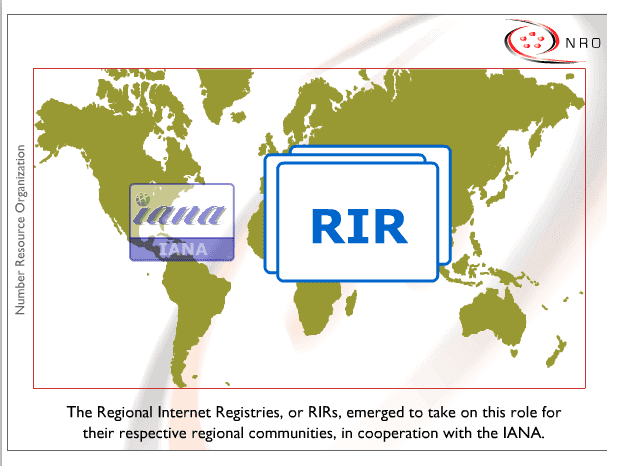 Es gibt 5 RIRs.