PulseSecure Box kann nicht über den RSA Server mit einem Token authentifizieren.
Im Logfile auf der PulseSecure liest man:
There is no node verification file
Auf dem RSA Server sieht man dies:
Verifying node secret for the agent "jsb.zgt.de" with IP address "185.9.110.72" in security domain "SystemDomain"
NS_MISMATCH_AGENT_SERVER_DIFFER
Node secret mismatch: agent and server using different node secrets

RSA schreibt dazu dies:
The node secret is a shared secret between the authentication agent and the Authentication Manager. These secrets are automatically generated and shared during the first authentication of the agent with the server.
Problemlösung:
Node Secret auf dem RSA Server löschen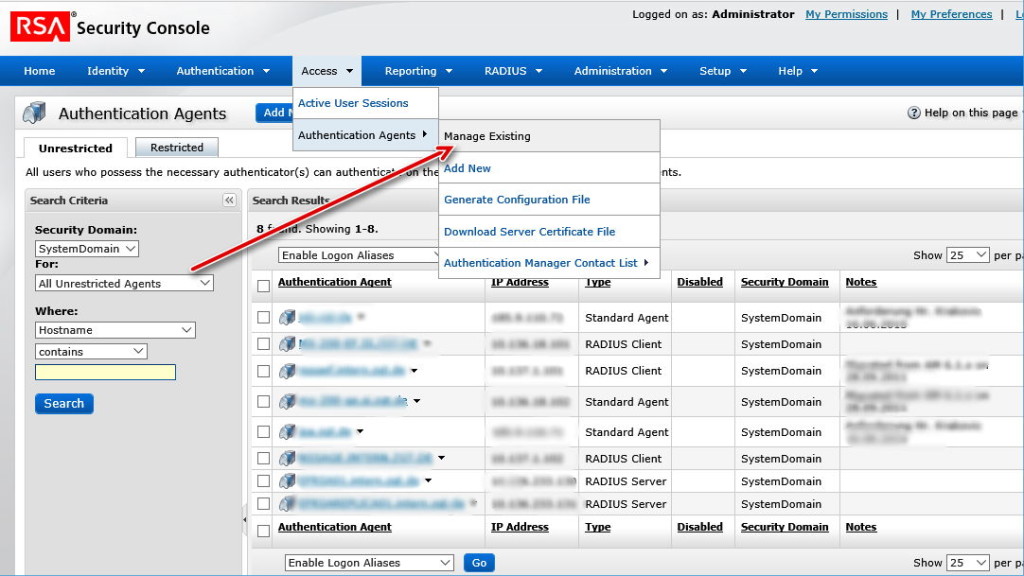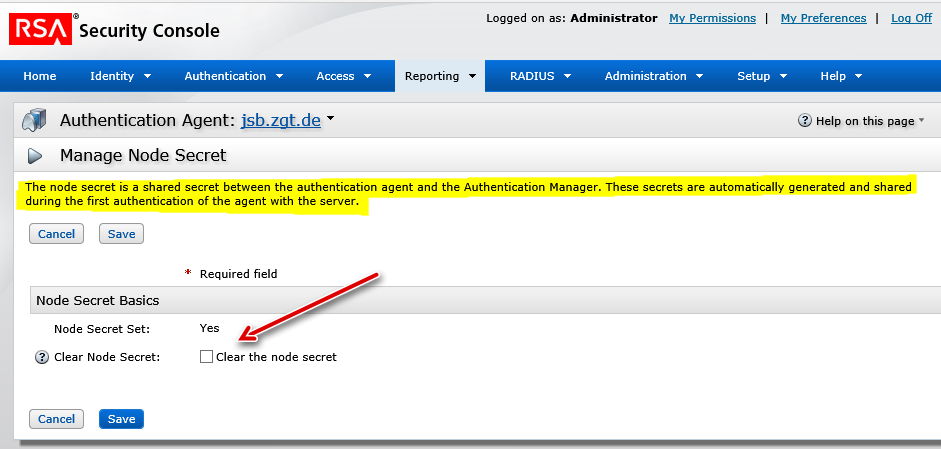 Während des nächsten RSA Logins werden die Nodes ausgetauscht und auf der PulseSecure sieht man dies: